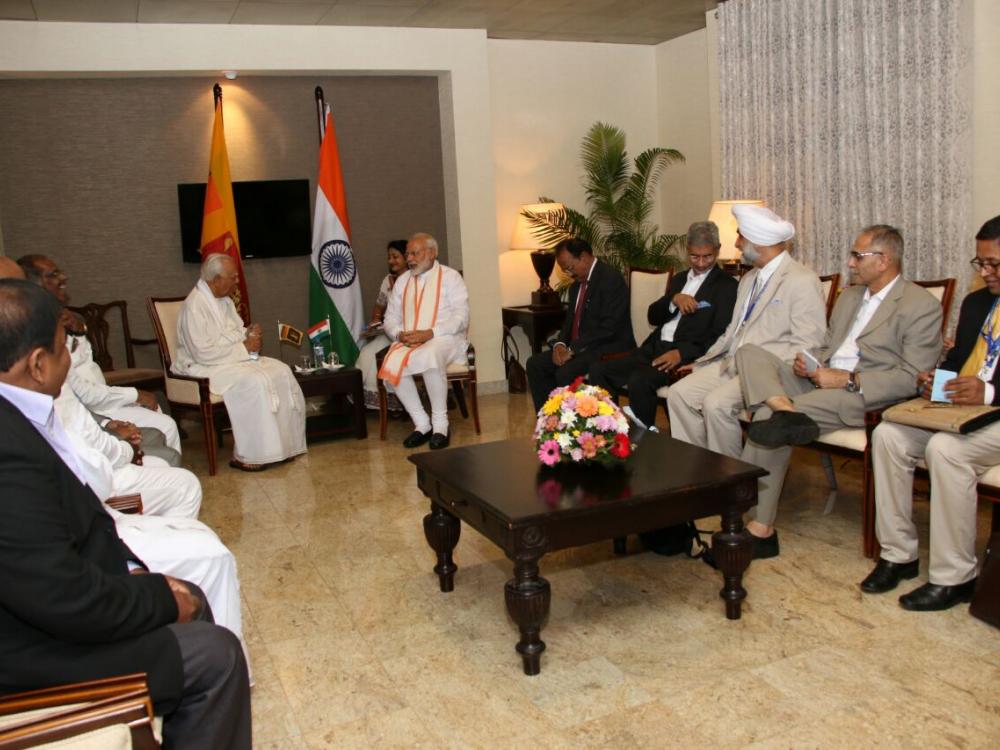 Meeting with the Indian premier on Friday during his two day visit of Sri Lanka the Tamil National Alliance made clear "our expectation is of meaningful power sharing in a merged North-East". 
Tweeting on the meeting, the TNA said Mr Modi had confirmed that concerns regarding disappeared persons, the release of prisoners and the release of land were expressed to the Sri Lankan government".
He reportedly echoed the TNA's concerns over the delay in the constitutional process. India's "expectation is that Sri Lanka will have speedy success" the TNA quoted Mr Modi as saying.