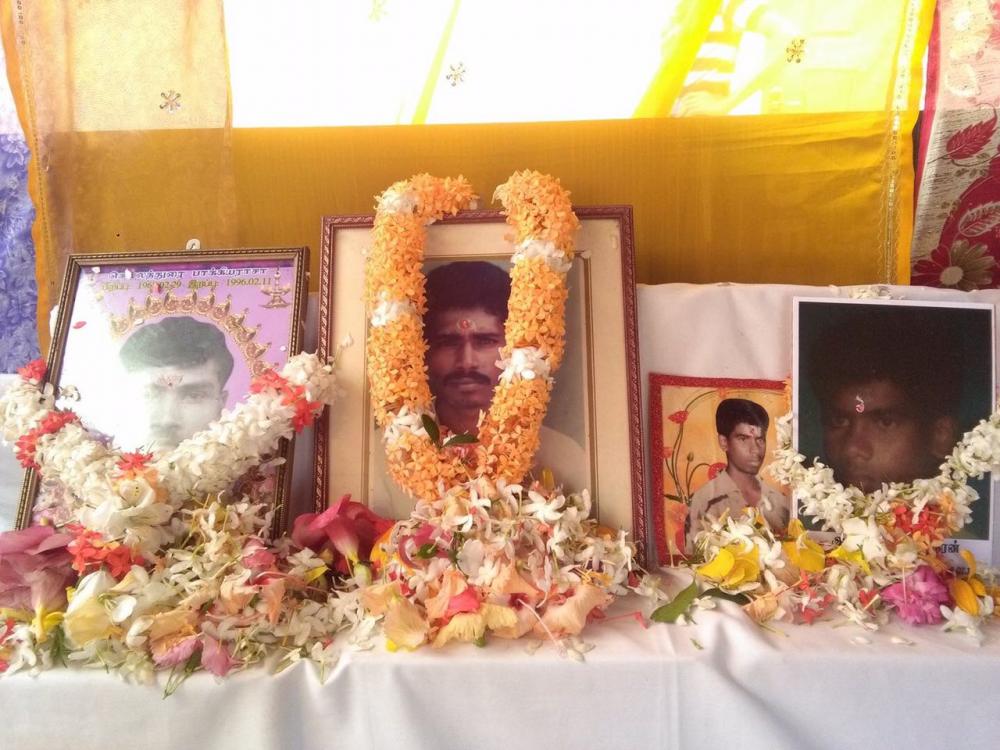 Villagers gathered in Muttur today to mark 21 years since the Kumarapuram massacre, where 24 Tamil villagers were killed by a group of Sri Lankan soldiers.
Tamils placed flowers on portraits of the victims, which included several women and children. Two young girls were also raped before they were killed in the massacre.
Though six former Sri Lankan army corporals went on trial for the killings last year, they were all acquitted of the 101 indictments they each faced.
Survivors of the massacre identified the soldiers, who reportedly screamed "Death to the Tamils", as they drunkenly proceeded towards the village in 1996. However the High Court judge overseeing the case decided the soldiers could not be prosecuted.