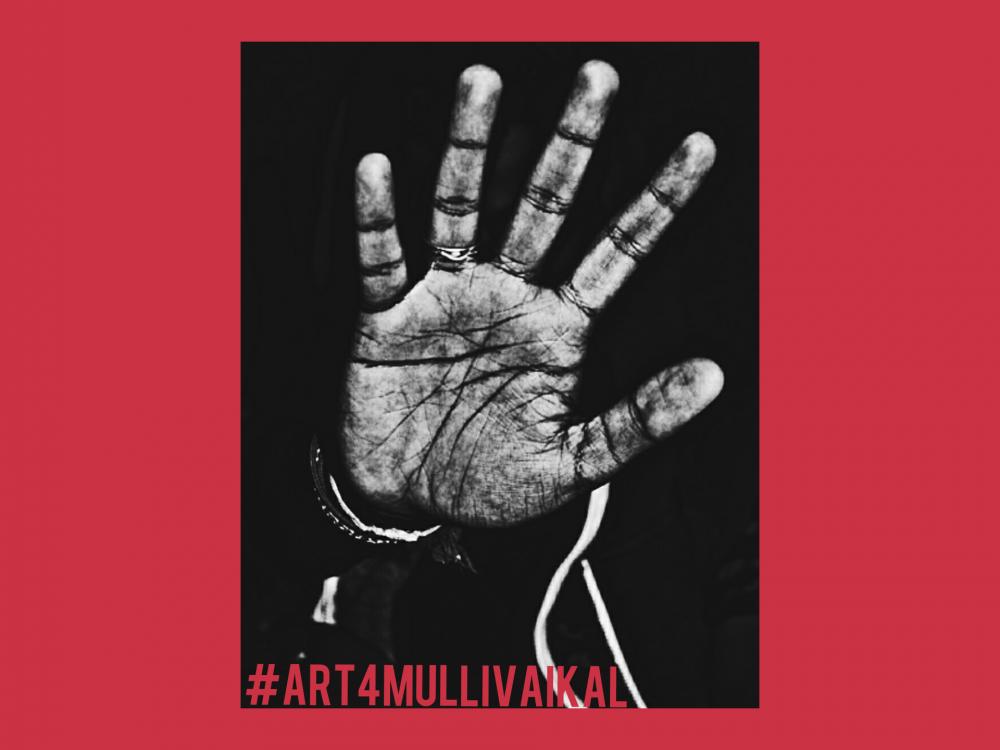 Artwork: @mr_sj29 on Instagram
Artists from around the world have shared hundreds of pieces of art across social media this month, as part of project to mark 8 years since the massacre of tens of thousands of Tamil civilians by Sri Lankan security forces.
| | |
| --- | --- |
| | |
| Artwork: @kirthy on Instagram | Artwork: @saygi on Instagram |
The project, started by students Sindhu and Sagi based in Europe, saw dozens of artists send in pieces to commemorate the thousands of Tamils who were killed in Mullivaikaal, the site of the Sri Lankan government's final onslaught during the end stages of the armed conflict in May 2009.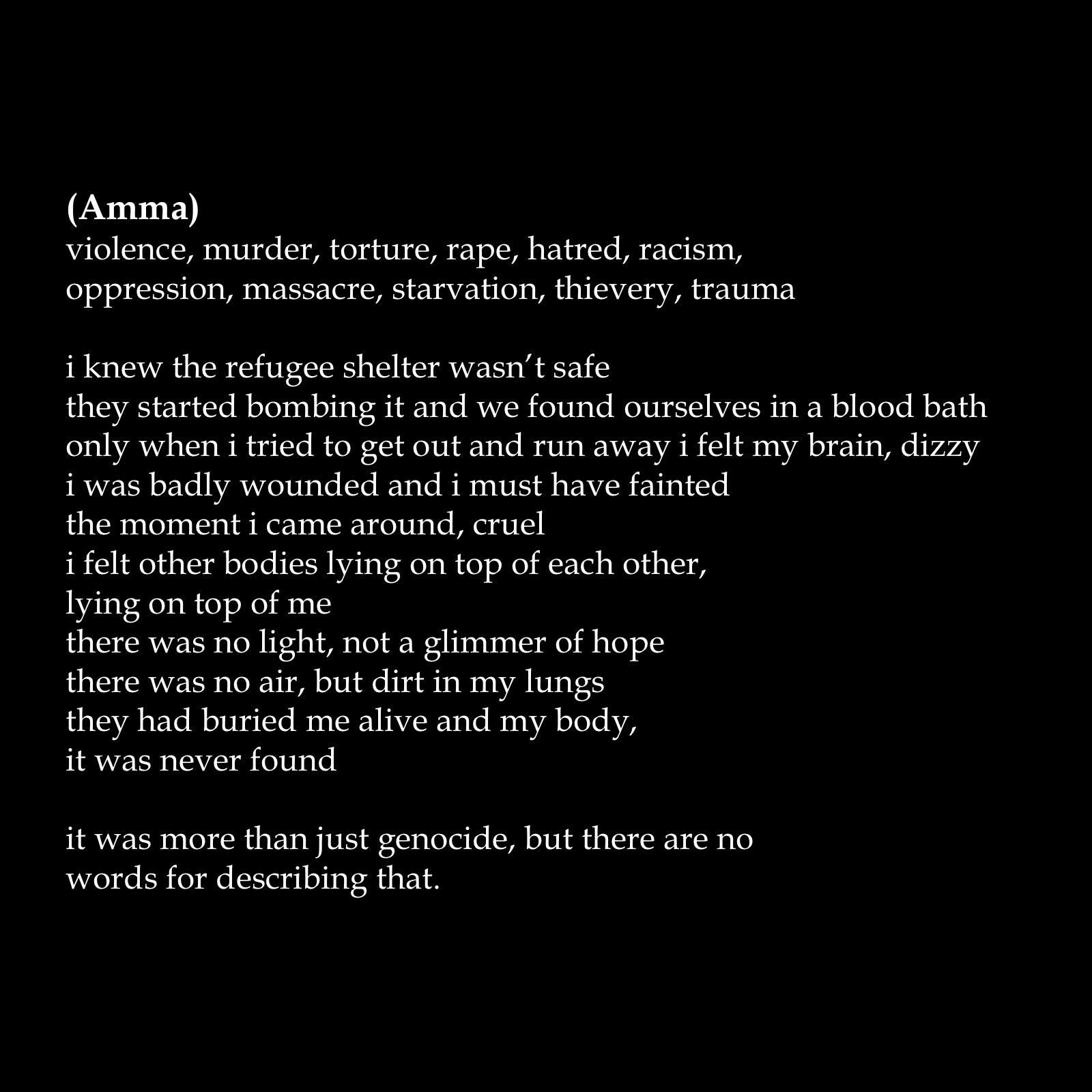 Poem: @heavydreamerxx on Instagram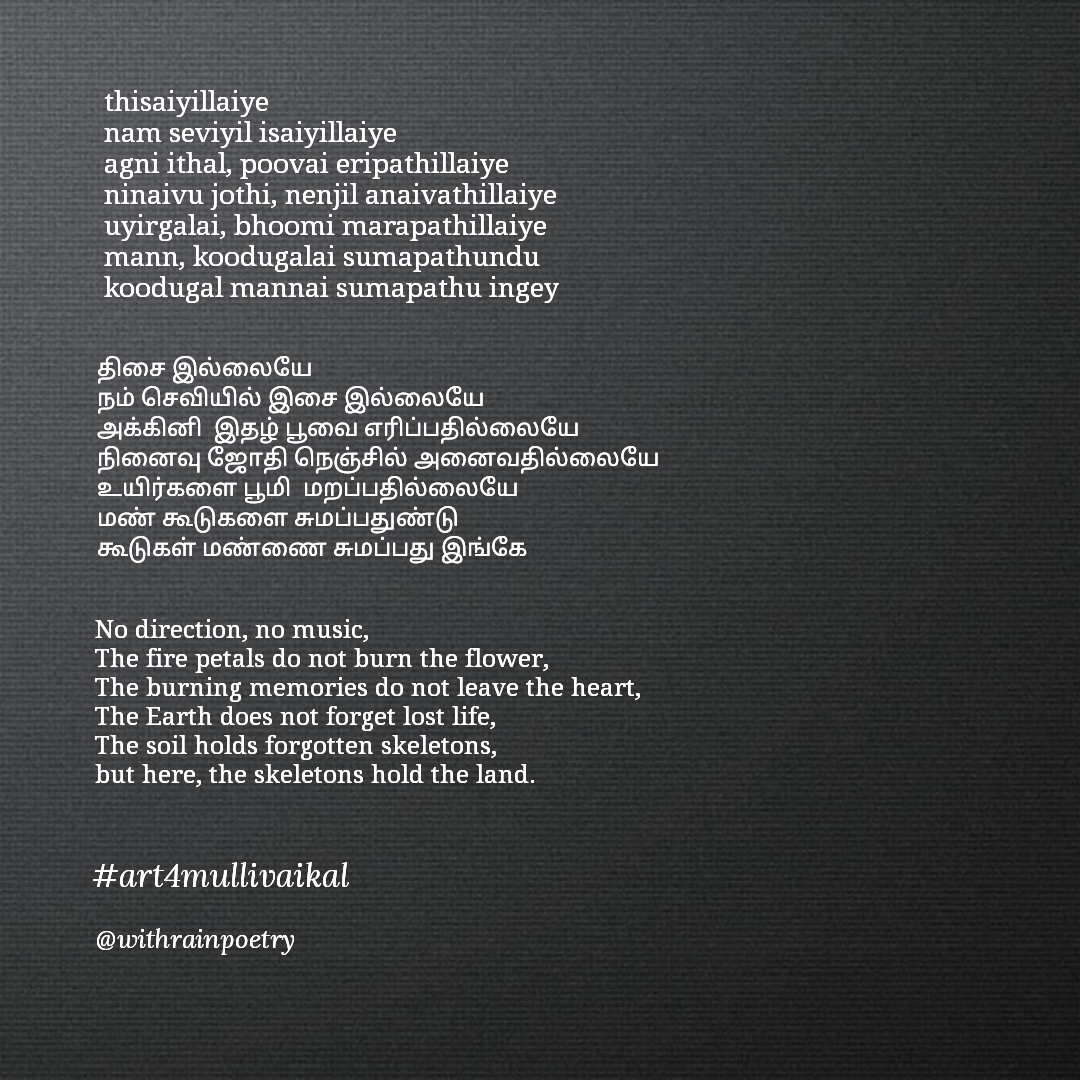 Poem: @withrainpoetry on Instagram
Entitled #Art4Mullivaikal, paintings, poems and dance pieces, were amongst the hundreds of pieces of art shared on social media by artists from around the world.
Dance: @jkredu on Instagram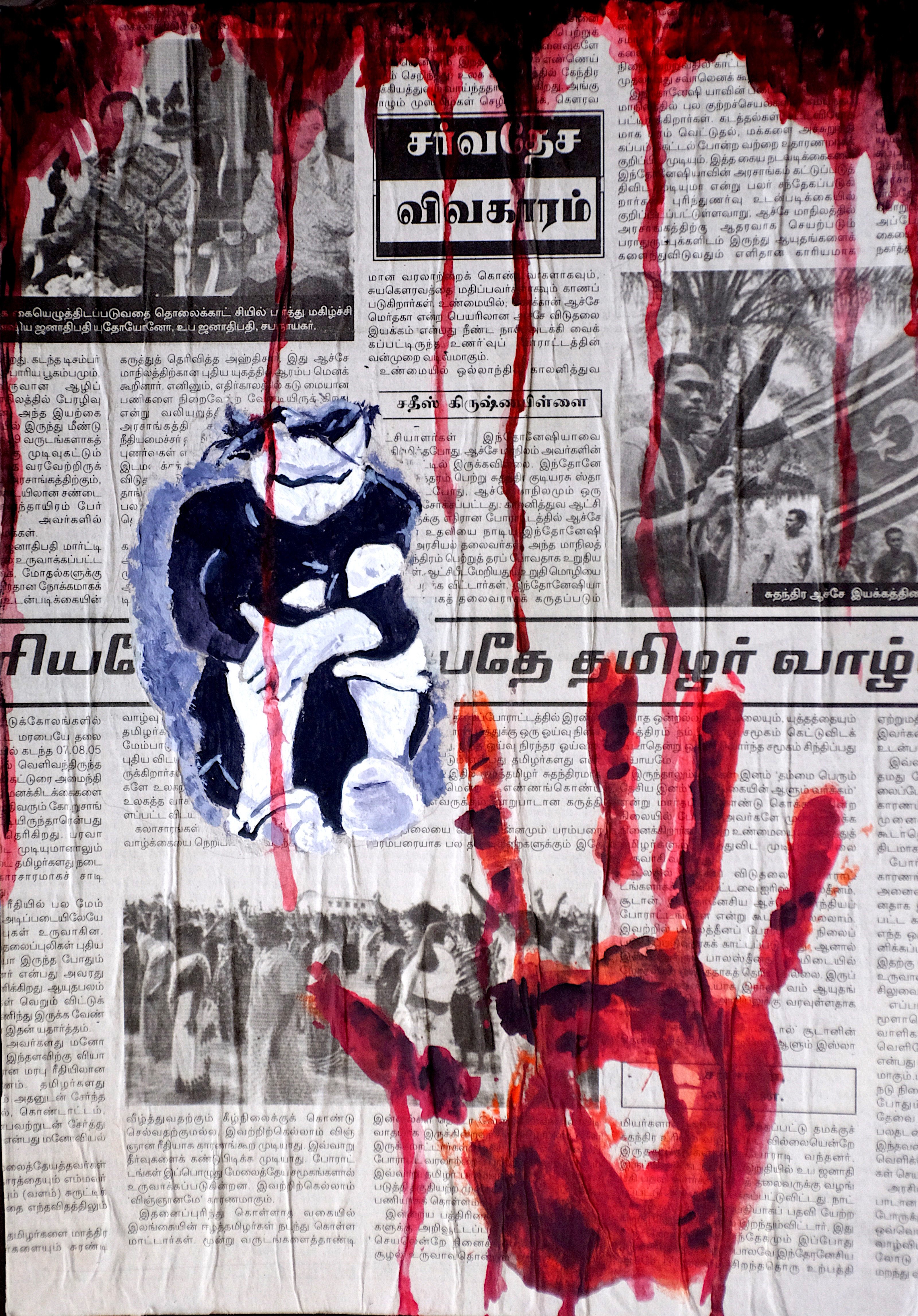 Artwork: @shawmy_02 on Instagram
"We want to unite and spread art work dedicated to the dead civilians," said the artists in a post.
Vide: @saygi on Instagram
See more pieces of artwork under the #Art4Mullivaikal hashtag on Instagram here.
| | |
| --- | --- |
| | |
| Artwork: @rajah_siyamala on Instagram | Artwork: @__sinblack on Instagram |
| | |
| Artwork: @niryalu on Instagram | Artwork: @jeyandan on Instagram |