British Tamils gathered outside Downing Street last week to protest the Sri Lankan government's inaction on accounting for missing and disappeared persons.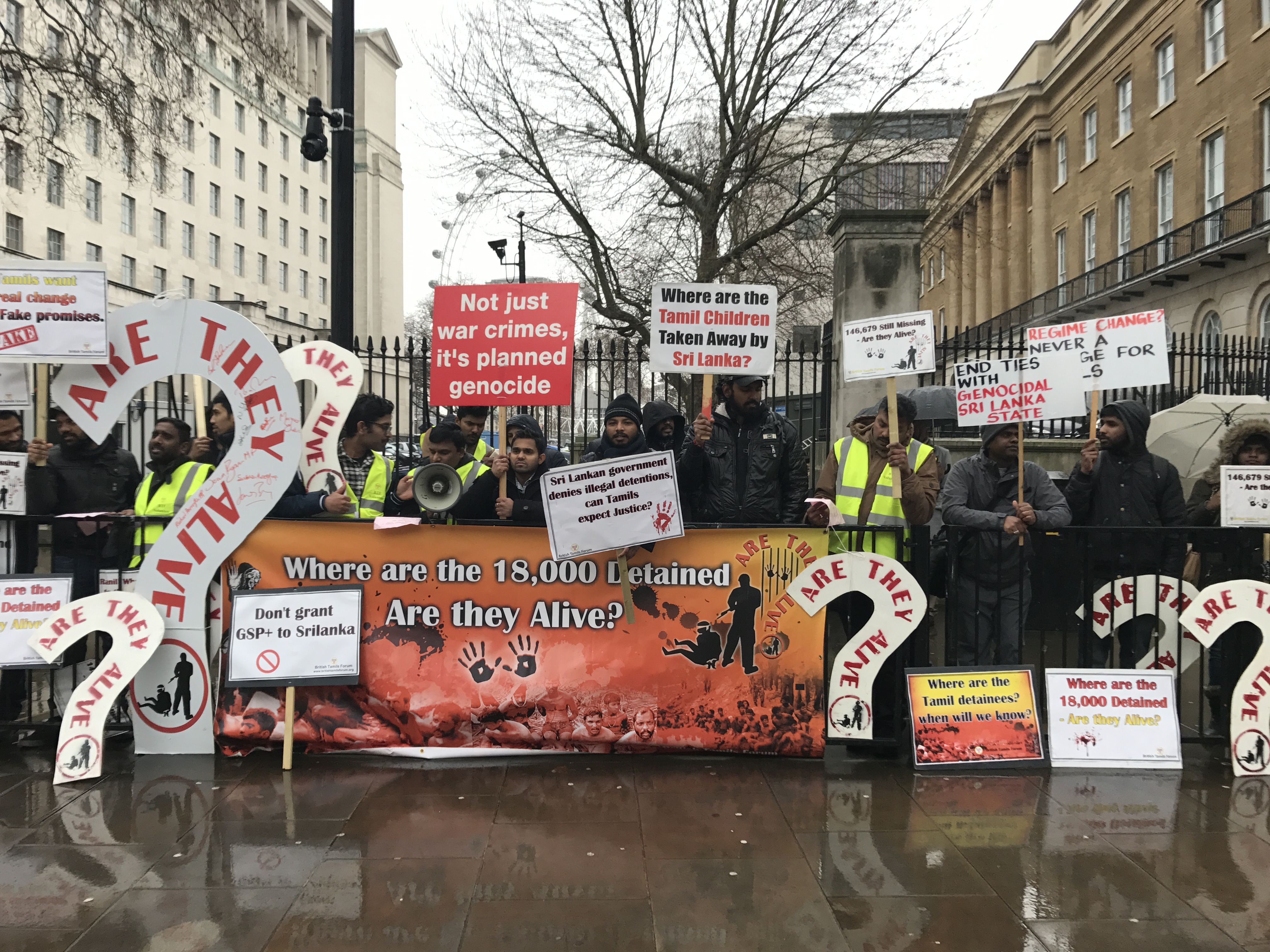 The protest was co-ordinated by the British Tamils Forum as part of their 'Are they alive?' campaign and to bring awareness of the plight of the relatives of the missing.
"The Sri Lankan government has so far failed to deliver on the promises they have made to the international community with regard to addressing the missing persons issue," the forum said. "Since coming to power in January 2015, the new Sri Lankan regime made many promises to the international community and has not delivered on any of the promises, with regard to the missing persons."